How to boost my positive impact? Step1: LEARN - Gather Knowledge
Morgane Soret @ 2022-02-23 16:04:16 +0000
When it comes to sustainability, we are all on a different path, a different journey. And it is ok! It is a continuous leaning curve about understanding our impact, understanding the current challenges we are facing, understanding where we can take actions.
The common point is that at some point we all got a wake-up call. It can be a documentary we watched, a song we listen to, a friend at a dinner party, a podcast, a YouTube video, a TikTok, a brand. What was your wake-up call? Are you still looking for a wake-up call?
The very first step to boost your positive impact on our planet is to learn, gather knowledge. Indeed, knowledge is the key, images & words are powerful. This week we invite you to gather even more knowledge and we pulled out for you the TOP 7 MUST WATCH documentary on sustainability to learn about climate change and circular economy.
Just before listing the NOICE team selection, we'd like to give a clear definition of the word sustainability, climate change & circular economy.
Sustainability - Definition from the McGill university
"Sustainability means meeting our own needs without compromising the ability of future generations to meet their own needs. In addition to natural resources, we also need social and economic resources. Sustainability is not just environmentalism. Embedded in most definitions of sustainability we also find concerns for social equity and economic development."
Climate change - Definition from NASA
"Climate change is a long-term change in the average weather patterns that have come to define Earth's local, regional and global climates." To go deeper in this definition we interpret Climate Change from the discussion with Dennis Meadows in this podcast as a symptom of the limit of growth we are reaching.
Circular economy - Definition from the Ellen MacArthur foundation
The circular economy is a systems solution framework that tackles global challenges like climate change, biodiversity loss, waste, and pollution.
Now let us share the NOICE team TOP 7 MUST WATCH DOCUMENTARY ON SUSTAINABILITY
We gather some of our team #sustainability wake-up call content for you to watch, listen & share 👀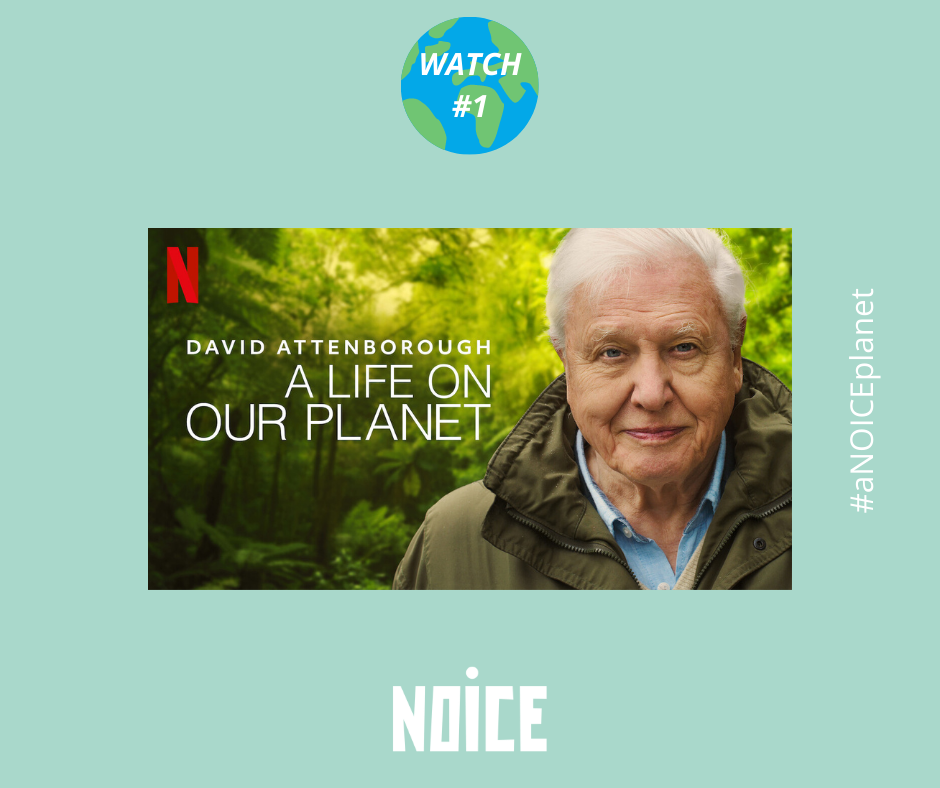 How many of those ressources have you listen/watched? Do you recommend other wake-up call ressources for our team to listen/watch/read? We love learning at NOICE and at Re.Fresh. Let us know! And in our next blog we will share with you concrete impactful and positive solutions that we can implement in our daily lives. Because yes, sustainability can be FUN & EASY and because yes we have the power to create the world we want for us and for our children.
Keep Brushing 🌳